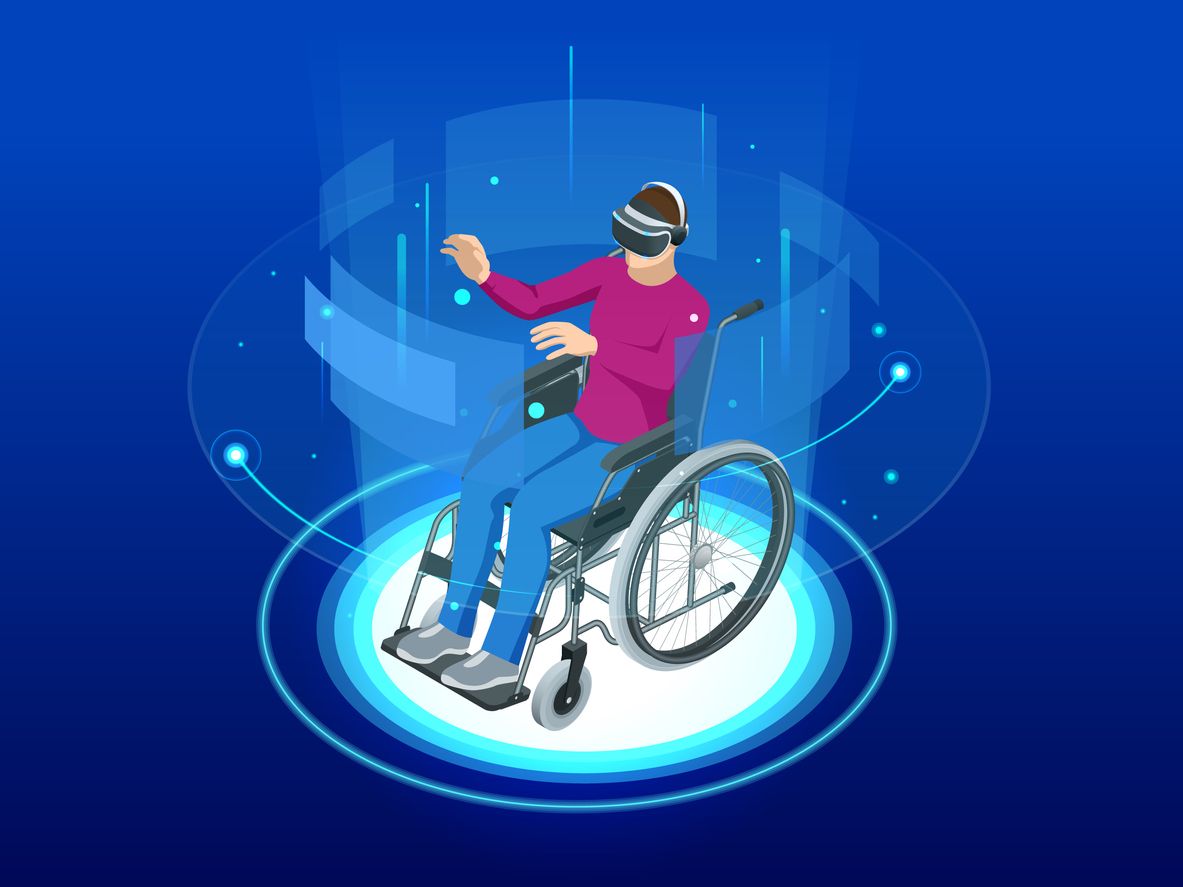 There are times in life when we have to reconsider where we are and what we do, and this week has been a truly humbling experience because I have met Antonio. He's a guy from Seville with Spinal Muscular Atrophy type 3, also known as Kugelberg-Welander disease, which has put him on a wheelchair with barely any mobility in legs and arms for many years.
Subscriu-te de franc a VIA Empresa i rebràs al teu correu les nostres millors històries, reportatges i entrevistes, a més d'altres avantatges exclusius per a subscriptors.
With this, I don't want to make a "poor, poor thing" text, but a reflection on my part towards a side of life that I had not considered until I had it in my face. Maybe it is true that I have never had a serious issue, or at least a problem of this type that makes me rethink so many things, but this week I learned that the vast majority of technological widgets are not adapted, that the software we use naturally on a daily basis is just partially adapted and that the big videogame titles that are released to the market and win billions have not considered these issues.
"Working on the accessibility of software, hardware and videogames for people with reduced mobility, deafness, blindness, etc. has been a humbling experience"
This week I worked closely on the accessibility of software, hardware and video games for people with reduced mobility, deafness, blindness, etc. It has not been an easy subject to treat with the respect it deserves, nor for the ego in which many like me are immersed in a spiral of "what is normal for us". I have never felt so ashamed and selfish as I do now.
It has to be said that this adaptation is not based only on people with problems, but that everyone, throughout our lives, will need a little adaptation at some point. I'll give you some examples:
People with fibromyalgia who can't press buttons because they require too much force or be pushed for long.

Two mischievous steps in public buildings that prevent the access of people using wheelchairs or crutches.

Having to go in person to a bank office to change the pin of a credit card.

Making a phone call personally to register or cancel a service.

Play games that do not allow the use of a special controller or lack subtitles with large letters.
And this is just a small sample. Accessibility is not only for people with disabilities, but also people who need to adapt a game, as in raising or lowering the difficulty or remapping some buttons on the controller because it is easier for them that way.
I talked about a smart scale for home, and someone asked me on Twitter for a version that could be used on a wheelchair. Damn it! I have no idea ... This scale needs both feet to touch some sensors while weighing you in order to gather all the information. If you're missing just one foot, it doesn't work at all. And I have not found any alternative.
Microsoft did create a wonderfully adapted controller called Adaptive Controller to make games more accessible. In fact, playing is a great way to overcome and escape from any distressing situation. Imagine being in a bed for life, and at the same time saving the world from an alien invasion.
For some time now, Twitter has an option allowing us to explain what is shown in the images we post for people who can not see them with their eyes, but they can see thanks to the descriptions that some users add. It is a small step, but for many it is their eyes.
"We talk a lot of the technological gap between regions, but the gap is invisible within those who are close to us and can not use it because we do not include them."
In the media, we talk a lot about the technological gap between regions that have resources to have technology and those that don't, but I think the gap is invisible within those who are close to us and can not use it because we do not include them, we do not let them participate. Maybe if the people who design these widgets had someone with these problems nearby, they would design them differently.
We know this is involuntary, but perhaps it is more serious that we have not realized that it was not a voluntary omission.
I want a future where all of us can be, otherwise it is not going forward, it is going back.