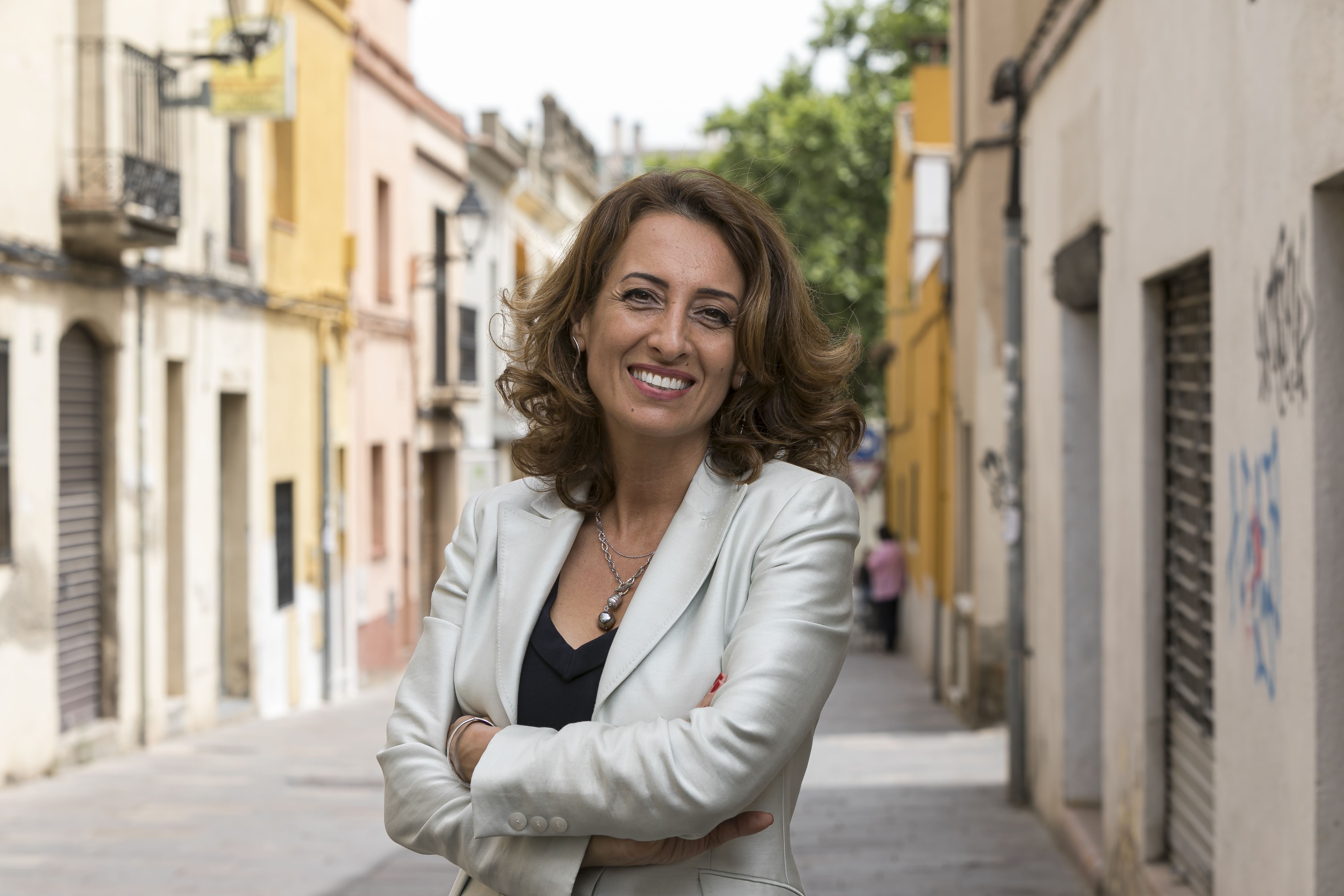 Born in Beirut, of a Lebanese father and an Armenian mother, at the age of eight she fled the war with her family and ended up in Paris looking for a better life. After a stint in London, she has lived in Barcelona for 20 years, and speaks more than eight languages, including immaculate Catalan. Therese Jamaa is well-known in the technology sector thanks to an impeccable career as a leader of Vodafone Global, Qualcomm Europe, and also as CEO of GSMA, the association that organises the Mobile World Congress. Since January 2022, she has been the vice-president of Huawei Spain with a challenge that she breaks down for VIA Empresa. A story fit for a film, a company with peculiar relationships in Europe and an eternal love for Barcelona and Catalonia.
Subscriu-te de franc a VIA Empresa i rebràs al teu correu les nostres millors històries, reportatges i entrevistes, a més d'altres avantatges exclusius per a subscriptors.
You fled the war in your native Beirut with your family. At the age of eight you went to live in the French capital, and later London, and now 20 years in Barcelona. Your personal story is from a book or a film. You speak more than eight languages - including perfect Catalan - and you have a very interesting background in international trade, marketing and technology. Did you imagine things would turn out like this?
I've loved languages since I was a child, because at home I spoke to my mother in one language, to my father in another, and to my grandmother in a completely different language. Travelling and seeing different cultures has made me dream and I decided to pursue a career in international trade and marketing. In terms of technology, it's a topic that I really like and I've dealt with it in all the companies.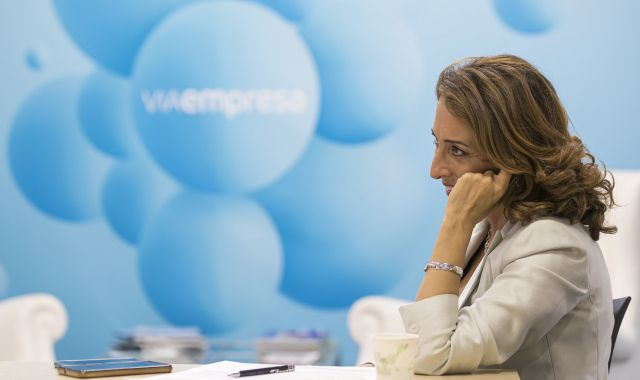 For many professionals you are an example of female leadership, especially for how you have broken the glass ceiling. This is what we saw in your participation in the Circle of Economics together with the businesswoman Anna Schlegel. I guess it hasn't been an easy road to get here.
The truth is, I can't say my life has been easy, but I am aware that a lot of people have had it worse and I have been lucky. We fled Lebanon and were able to study and grow up in Europe. My parents chose France and I opted for Barcelona years later [she smiles].
As for the glass ceiling, I haven't missed opportunities to be a woman. When you come from another country, you have to adapt to a culture, a language, or even when you start in a new business. I've always been part of the tech industry and many times they expected to see an engineer or a man and obviously I'm not. Also, I was lucky because a lot of people and companies have backed me. There are things that you have to make happen, because job opportunities very rarely knock on your door. Sometimes you have to step out of our comfort zone.
"There are things that you have to make happen because job opportunities very rarely knock on your door"
When I moved to France when I was eight, I heard a French friend say to her mother: "I'm bored." And her mother replied: "We'll go to the park or shopping, don't worry." When I got home that night I said the same thing to my father: "Dad, I'm bored." And he replied: "My daughter, you can't get bored, it's insulting." We had left a country where there were bomb shelters and bombing raids and I now had a much better life. My father would give me lots of documents and say: "Fill out the Social Security papers, because I can't write in French." It's important to think about how lucky we are.
General Manager of GSMA, the association that annually organises the Mobile World Congress in Barcelona, formerly part of Vodafone Global and Qualcomm Europe, and now vice president of Huawei Spain. What do you expect from your new role that you started in January of this year?
Huawei arrived in Spain 20 years ago, while I was part of the Vodafone team, and I saw how they set up very close to us in Madrid. Huawei is a company that invests a large amount in innovation. First, I was a partner for them, a customer, a supplier, and now a vice president. I'm really excited to be part of a great team, with great professionals. On the other hand, my favourite part is that we use technology to improve people's lives.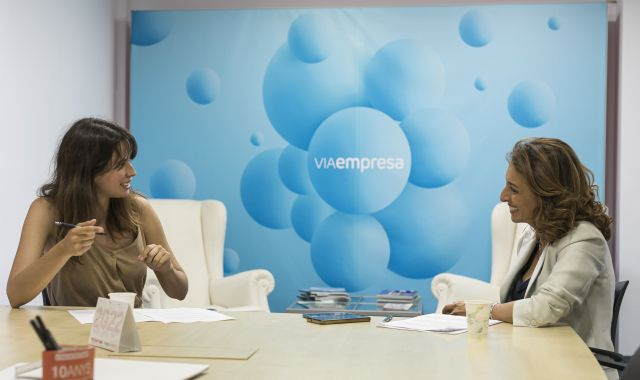 What are Huawei's main challenges in Europe and Spain? We know that the relationship between the company and the United States and Europe has not been easy lately.
In recent years, Huawei has faced geopolitical challenges, a global pandemic, an economic crisis and a war. The company has never stopped innovating. We are focusing on renewable energy issues and working closely with mobile operators and especially with 5G.
We've talked about your career and starting at Huawei. But what's the best part of your job? And what's your day to day like?
I love Huawei's projects and among other things I manage corporate communication, marketing and corporate social responsibility. There's a project I love that we announced at this year's Circle of Economics. This is an agreement we signed with the Mobile World Capital Foundation and the first action was digital training, under the umbrella of Barcelona Digital Talent. We have trained young people as web programmers with 850 hours of class. We also train immigrant women from Ghana, Venezuela, Colombia and Argentina. Many of them will be able to look for work in the technology sector this August. The rest of the projects will come to light very soon. I'm very interested in medicine and education, along with the environment and accessibility and connectivity for everyone.
"To retain young people, we have to give them jobs they are passionate about, in which they are part of a team and in which they have a defined mission"
How can young talent be retained to prevent it going elsewhere?
Basically, we have to give them jobs that they are passionate about, in which they are part of a team and in which they have a defined mission. I like young people not to be alone and prefer to mix ages, and also genders and other backgrounds.
What is the situation of women in the technology sector? What can the media do to help? And the authorities?
There's a 20% pay gap between men and women, 75% of part-time positions are held by women and females only occupy managerial positions in 34% of companies. It's true there are few women in the technology sector and we're trying to change that. We have to go to little girls and show them technology to attract them so they find it interesting, and to let them see that they can create what they imagine. We need to work together to help in this aspect and companies in the sector need to provide mentoring, so that we don't start from scratch.
"I'm a big fan of Anna Schlegel. She's a fighter and she's passionate and genuine. Girls need examples"
When I was younger we saw how technology changed people's lives, in some schools in rural Jordan. The girls were between 13 and 14 years old and we knew that in two years they would get married and so for them going to class made no difference. Families did not encourage them. We did a pilot test with a mobile operator in which we sent them tablets with connectivity and the tools for them to study online. A year later everything had changed; it was amazing. They wanted to study and travel; they had an appetite for the world.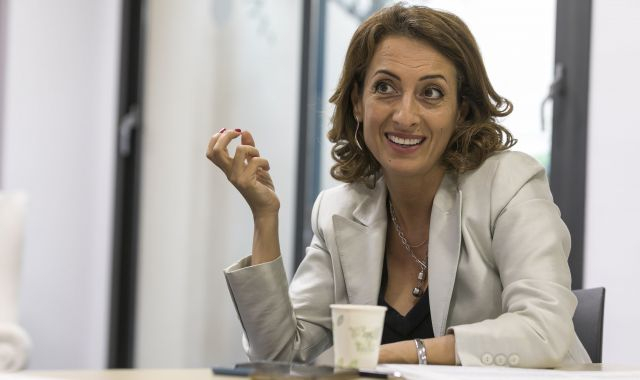 With regard to the media, you have the power to show female examples. For instance, I'm a big fan of Anna Schlegel, who's from Olot and has found new opportunities in Silicon Valley. She's a fighter, and she's passionate and genuine. She may be better known for her professional side, but there's something very beautiful about her: she's human, she listens, she encourages and she never forgets her origins. Núria Salan is also very inspiring. Girls need to see examples to follow and not just on 8th March. They say there are no limits to being a woman and they are right.
You were part of the Mobile World Congress for its 2019 edition, which achieved a record number of attendees and which had an impact in the city worth over 473 million euros. There are cities like Malaga that are following suit, for example with the DES 2022. What is it about Barcelona that you like so much?
Barcelona has it all [she smiles]. Perhaps I'm not objective because I have a very strong link with Barcelona and Catalonia. It's a welcoming, innovative city with a lot of culture and I love it. We're very well connected with other countries and the world. For example, I used to travel to and from European cities on the same day. The Mobile World Congress has attracted business and innovation, but Tech Barcelona is also doing a very good job, with companies that are part of the ecosystem.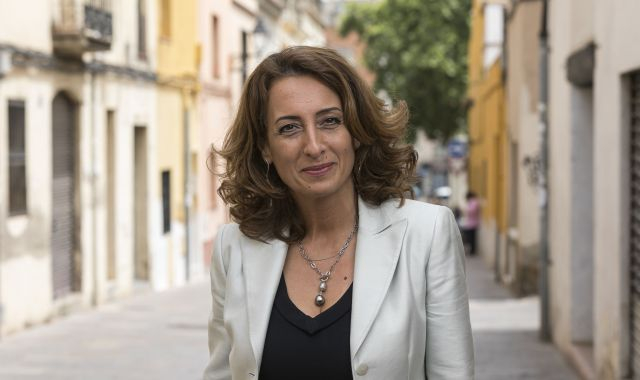 What do you think we can do better as a country to get more international investment?
We need to be aware of what we have, and if we can travel again, we need to go out and promote our city around the world, because we need to attract investors and companies, especially from industry. We have twinned cities in the world, including Shenzhen, where Huawei is headquartered. We need to do more projects there. It hurts me to see our talent go abroad for more attractive job offers and greater financial rewards. We also need to go to other countries to look for talent. We must welcome them to Barcelona now that the pandemic is over. When a company comes from abroad we have to help them connect with talent, and do more professional speed dating. There are also entities like Barcelona Global that do a great job and I was surprised that members literally open up their homes. When a CEO of a foreign company visits, they invite them to their homes, to get a real experience. We can match any city, we just need to join forces and help entrepreneurs.
"We have to promote Barcelona around the world and welcome people here"
Do you think that the Mobile World Congress could be held in another city?
Let me say with all my heart: the Mobile World Congress must be in Barcelona. It's true that many cities want it because it's a gift for any city, apart from being the biggest tech event in the world. We have to take care of it, we have to offer more separate events. We have the infrastructure, the hotels, the transportation and we have the Mobile World Capital, with the institutions that support it. The Mobile World Congress and the city are united. As Hoffman says, congress attendees say "I'm going to Barcelona" not that they are going to the Mobile Congress. I love that the congress is in Barcelona.
What have you learnt most?
We must be humble and not forget where we come from. I'm here today but tomorrow I don't know. And if you're in a position where you can help someone, don't hesitate to do so.