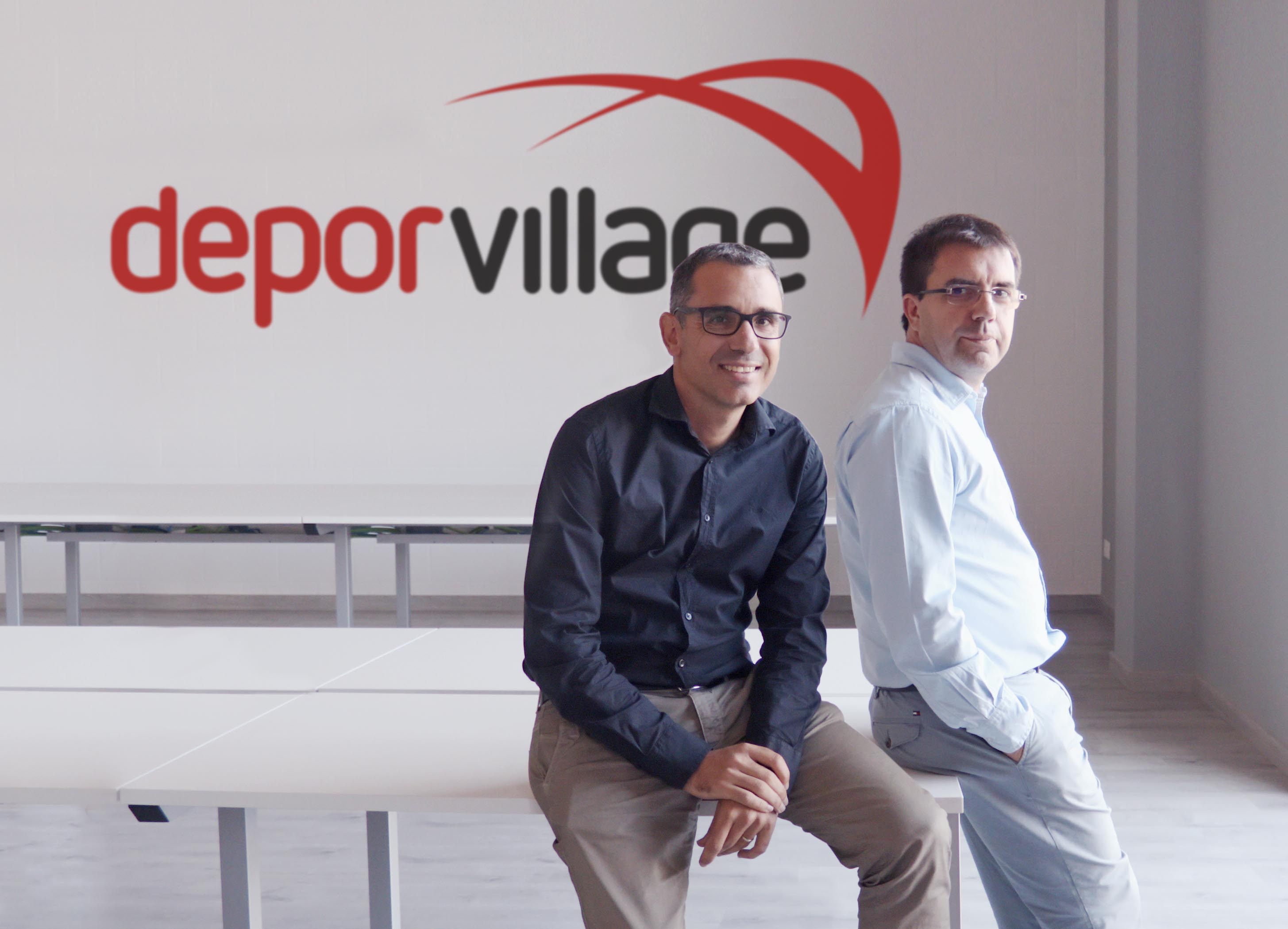 Whether accident or not, the First Tuesday with Deporvillage falls on a Champions League night. Yet, the company founded by Xavier Pladellorens does not sell football but rather sporting material for triathlon (cycling, running and swimming) on its online store. "My story is not that of a typical young entrepreneur like you see in the films," he points out. However, the company can be seen on screen as a sponsor for the Vuelta a España and in adverts on prime time television for the Tour de França or the Giro d'Italia. Before an attentive Carlos Blanco, who is an investor in the online sports company, the CEO predicts that "concentration is the future".
Subscriu-te de franc a VIA Empresa i rebràs al teu correu les nostres millors històries, reportatges i entrevistes, a més d'altres avantatges exclusius per a subscriptors.
Pladellorens: "I realised that at 35 years old you can also start a new business"
Trained as an industrial engineer, Pladellorens started in business after laying the foundations for an online supermarket. His curriculum includes work with large companies, such as PwC, Condis, Caprabo and eDreams. In fact it was the online travel agency that led him to take the plunge: "I witnessed the startup ecosystem firsthand through eDreams and I then realised that at 35 years old you can also start a new business." Once the idea was in his head, nothing could shake it, not thoughts about a good salary, not his mortgage, not even his family. Simply put: "If you want to go into business, you start a business."
Cannon salvos on television
With an initial contribution of 105,000 euros from the founders, Deporvillage began in 2011. Even though few experts recommend starting a new business with people close to you, Pladellorens defied the entrepreneurial rules and dived in with two friends. "It was textbook, one worked out well and the other badly, but thanks to the partners' agreement the company still exists." The friend who did not work out is still a minority shareholder. "Everything is much more worked out nowadays, before companies were set up in a very informal way," he adds.
After raising 300,000 euros under the wing of SeedRocket and welcoming different large investors of the stature of Mediaset in exchange for another seven million euros, the project began to take off and to make an impact thanks to media for equity.
Pladellorens: "Television publicity does not cost what it is worth"
Even though Pladellorens says that it was necessary for questions of prestige when it came to investors and having a presence in the main cycling competitions in Spain, France and Italy, he also warns that "television publicity does not cost what it is worth." And even less so when only 5% of people who see Deporvillage's ads are potential clients. The CEO makes his feelings clear with a simple metaphor: "It is like using a cannon to kill flies."
(Physical) shopkeeper wanted
"For more than 90% of entrepreneurs in ecommerce, the most difficult thing is online marketing," says Blanco. Yet, Pladellorens is clear about the SWOT for his business: online marketing, the last mile and stock management. He is an expert in the former, has the second under control, but the latter worries him. In fact, he does not rule out opening an 'outlet' shop to sell left-over stock and for branding purposes. So why has he not done that yet? "It is our big pending issue but we need the right partner." So, he is looking for a physical shopkeeper for sporting ecommerce.
Blanco: "For more than 90% of entrepreneurs in ecommerce, the most difficult thing is online marketing"
At the same time, Deporvillage does not have its own warehouse but rather subcontracts facilities in Sallent (Manresa), where some 50 people work, who are also subcontracted. Pladellorens does not rule out Deporvillage eventually being absorbed by another company. And according to its CEO, "it has to end up part of a large group." Meanwhile, the company ended 2017 with a turnover of 35 million euros, a 60% increase, and an average ticket of 80 euros with an average margin of 30%. For this year, they are hoping for a turnover of between 45 and 50 million euros.
"Ecommerce is very global but also very local," he says. That is why Pladellorens has opted to strengthen leadership and verticality in both sports and countries. And cannon salvos on television.