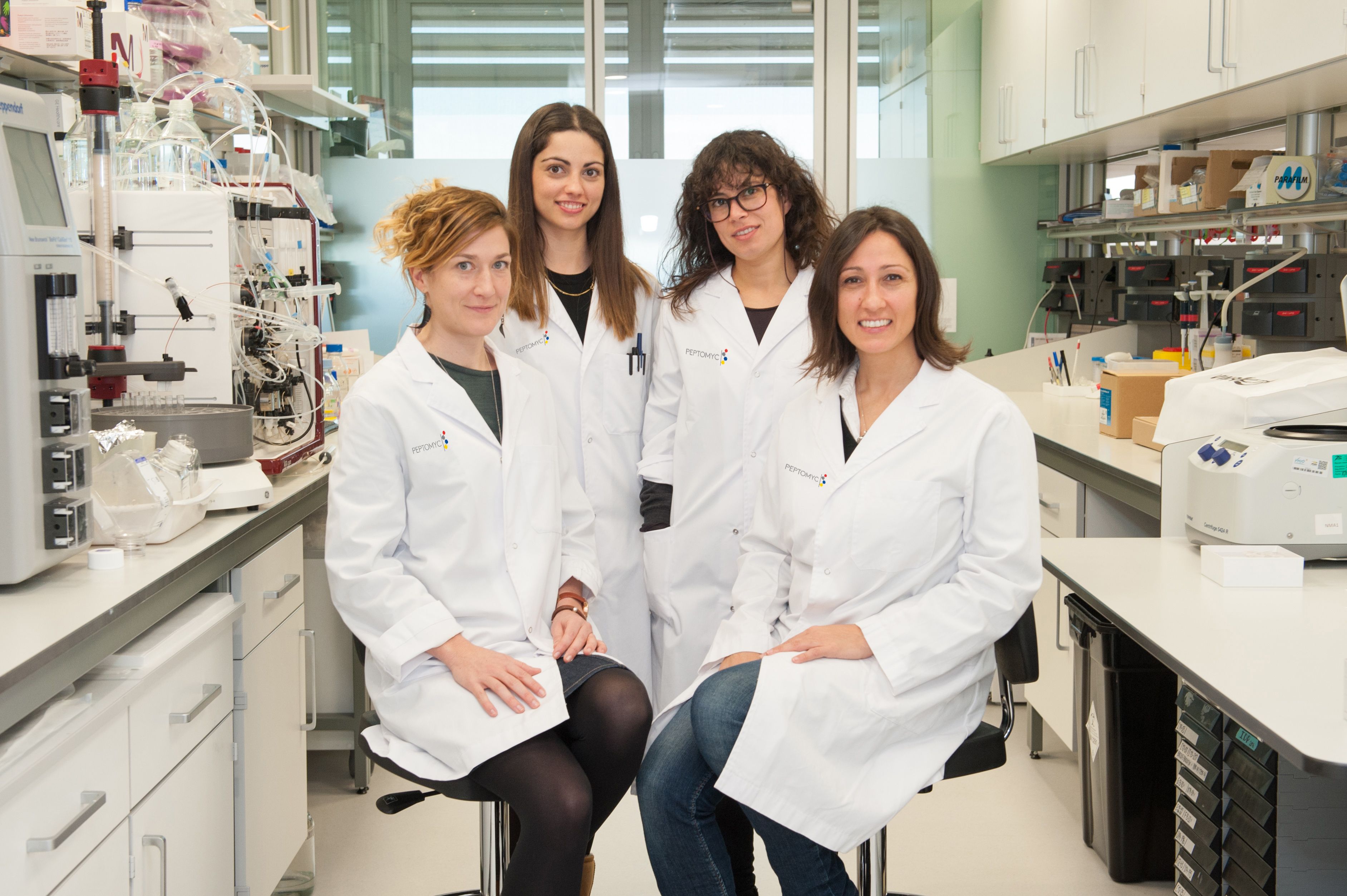 In 2016, some 38,500 people in Catalonia were diagnosed with cancer. Of these, the health department estimates that 53% will still be alive in five year's time, which is the result of good diagnostic procedure and treatment, meaning it is now starting to be labelled 'chronic' rather than 'fatal'. It is great news during Breast Cancer Awareness Month, an illness that affects almost 28% of women.
Subscriu-te de franc a VIA Empresa i rebràs totes les nostres històries al teu correu i avantatges exclusius per a subscritpors
Rosa Olmos is a woman who has survived this cancer and who is embracing life with more energy and vitality than ever before. Her response to the whole experience was to become an entrepreneur and set up the Vidaria medical centre, a clinic specialising in attending to cancer patients.
Unlike those who survive the five-year period and are given a clean bill of health, she never stopped having regular checks. A small cold or a painful knee would go from a quick visit to an exhaustive study of her condition. "The GP would refer me to the oncologist because my case is different and I felt I was bothering them over something like a cold, when there were people who needed the attention a lot more," she tells VIA Empresa. This is where the Vidaria project was born three and a half years ago.
A dozen people work at the centre who are all specialists in certain areas: internal, and integrative medicine, aesthetics, nutrition, psychopedagogy, nursing and physiotherapy, but always with the common factor of knowledge about the link between the environment and oncology in attending to the almost 1,200 patients who have been through the centre.
Olmos: "We are patients with the same problems as everyone else, but we need to be seen within the framework of cancer"
It is precisely the chronification of the illness that has made cases like hers more frequent. "We are patients with the same problems as everyone else, but we need to be seen within the framework of cancer because we have been through some tough treatments that have side effects," she says about a situation that is not always taken into consideration when it comes to providing remedies for lesser and more common illnesses.
The initial idea of Olmos and the other founder, José Maria Flores, was to focus on the post-cancer period, but they have also grown "towards the cancer because there are a lot of patients who need this service," she says, pointing out that having lived through the pathology has helped her to focus the strategy and highlight the medical gaps in the market.
Biomedicine against cancer
On the other side, in research, resources and effort are also being devoted to the fight against cancer. According to a study on investment in biomedicine in Catalonia by CataloniaBio and Ernst Young, some 36% of the resources devoted to R&D in the sector go to oncological research.
Among the companies making a contribution is GoodGut, a spin-off from Girona University and Girona's Biomedical Research Institute. Its cofounder and CEO, Mariona Serra, says they are at a "stage of developing a screening tool for colorectal cancer."
It is a non-invasive test for the early diagnosis of the illness that substitutes colonoscopies –"more aggressive procedures with a certain risk of death." "This test is done on over-50s with a predisposition to developing cancer, but some 30% of the results are negative, which shows it is an unnecessary process," says Serra, "and what's more, someone suffering from hemorrhoids, who has digestive problems or who takes aspirin, can give a positive result."
To detect those affected by the cancer with the second highest mortality rate in the world, they propose analysis of bacteria in faeces, which increases the likelihood of detection. Right now it is in a clinical study phase in different hospitals in Catalonia and Germany and is expected to come onto the market next year. The ambition is to provide a real alternative and reduce the costs of diagnosis of what is a common illness and alleviate the saturation that some centres are experiencing due to an avalanche of preventive colonoscopies.
At a similar stage is Aniling, a spin-off from the Institute of Predictive and Personalised Cancer Medicine, but with a diagnostic proposal for the general medical sector. Their product aims to become "a new standard for genetic analysis on a global scale, a method that analyses the genome and the epigenome at the same time," says CEO, Llorenç Coll.
Creating the prototype required investment of almost 1.2 million euros, and despite it being a solution adaptable to any illness, right now the focus is on cancer treatments. "Epigenetics studies the part of DNA that is sensitive to the environment, lifestyle and how we age," he points out, adding, "combined with the genetic base of the cancer means it will be developed earlier or later, and it will be more or less serious."
Coll: "Epigenetic oncology could generate up to 10 billion dollars in the market by 2025"
Aniling's proposal can provide personalised therapy for each person, adapting it to their pathology and characteristics. What's more, Coll adds that there are epigenetic treatments with "a lot of potential": "It has been calculated that epigenetic oncology could come to generate up to 10 billions dollars in the market by 2025." The reason? New medicines and solutions that are "less aggressive than chemotherapy," that, according to the CEO, could come to "reverse certain epigenetic mutations more easily than genetic alterations."
For Coll, this medical sphere receiving so much investment and so many proposals from scientists, startups and spin-offs is due to the broad range of the illness. "You can develop a tumour in any part of your body and each tissue and organ needs a different treatment. No doubt that is why so much research is needed and why there are so many new proposals each year to get a solution onto the market," he points out. The difficulty is getting to an efficient and viable treatment: "For a pharmaceutical company to decide to develop it requires a long and costly process that genuinely shows its efficiency."
Laura Soucek shares this opinion, but adds the fact that there are increasingly more cases of resistance to current treatments and without an alternative solution. That is why in Peptomyc, a spin-off from the Vall d'Hebron Oncology Institute and ICREA, of which she is a cofounder and CEO, is working on creating new therapies that attack the tumour cells.
"Peptomyc is the result of 20 years of research. As a student I saw that the solutions we have now are too aggressive and toxic and that it would be necessary to find another way that was more efficient and without side effects," she points out. Their proposal is a therapeutic option that attacks the Myc protein with a peptide inhibitor called Omomyc, deactivating only the cancerous cells and leaving the door open to thinking about "some day eradicating the illness."
So far, the tests on mice have produced good results and they are hoping to do the first trials with patients in 2019. The positive direction of the project allowed them a year ago to close a funding round of 1 million euros of private capital and obtain 2 million euros of public funds. "However, this year we have reached a new level with a series A round that has given us 4.2 million euros to begin industrial production and move towards clinical trials," says Soucek.
Soucek: "The research in Catalonia and Barcelona is among the best in the world and there are resources almost impossible to find in other places"
Italian by birth, the researcher has been around most of Europe looking for the best place to develop her research. And it seems that Barcelona and Vall d'Hebron hospital are her definitive choice: "The research in Catalonia and Barcelona is among the best in the world and there are resources almost impossible to find in other places." It is medical and scientific quality that calls for "more funding and support" to avoid a fall in the "high level" achieved.