Closing a third funding round has been one of Glovo's most difficult jobs in the past year. CEO, Oscar Pierre, had to hear the word 'no' hundreds of times before sealing the hoped-for increase in capital. It is an operation that has brought some 30 million euros into the company, as well as the addition of two heavyweights: Rakuten Capital and Cathay Innovation.
Subscriu-te de franc a VIA Empresa i rebràs al teu correu les nostres millors històries, reportatges i entrevistes, a més d'altres avantatges exclusius per a subscriptors.
This, along with the recent opening of glovers in new cities like Palma de Mallorca and Bilbao, and the internal change of management in the business, the startup is at the start of a new stage in which the aim is an extended period of "exponential growth". It is a business model that has already put Pierre on the 30 under 30 list with the most influential under-30s, which is compiled by Forbes magazine.
When did the talks with Rakuten begin?
Some time ago. We began looking for a new round of funding to speed up last year's expansion, before Christmas. It was a very long round above all because there have been a lot of changes in Glovo's business model and growth. It is also a sector in which there is a lot of pessimism. We had a lot of investors looking at us carefully, but with some doubts. We had to knock on a lot of doors and it was not until March that we had the first conversation, and it took six months to negotiate everything.
"What happens when a sector is overfunded is that the investors disappear"
Why the pessimism from investors?
Delivery is a complicated sector. Between 2010 and 2012 there was overfunding, it was new and it grew quickly because it clearly had value. A lot of projects were funded that began to close down in 2014 and that went on for another couple of years. That was just the moment when we began looking for funding, the investors saw that the sector was in fashion, but that it had problems. And what happens when a sector is overfunded is that the investors disappear.
What did Glovo do to survive?
Become obsessed about being profitable. Only those who focus on profitability get funding, making sure we are not only growing, but that the cities are not in negative numbers for many months. We know there are cities that need only six months to show losses and others, 12 months, because it all depends on size; but we know that sooner or later we will get good numbers. In Spain we have seen more than 10 proposals similar to ours and many of them have failed. The margins are small and if you do not look after them well, it will not work.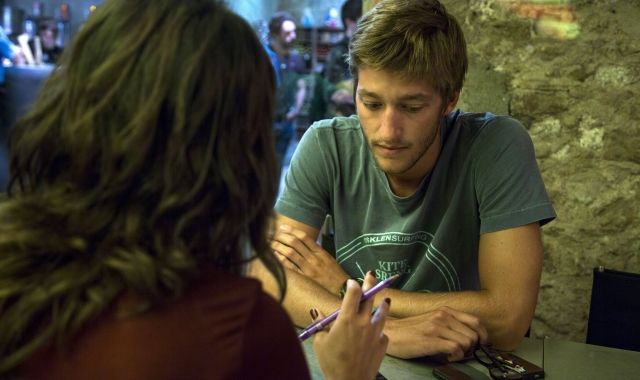 You have finally completed a third investment round with two powerful venture capital funds. Does that dispel the doubts over the delivery model?
Clearly. It is the first time I feel that if we continue to do things well, funding should become a resolved issue. We are showing that our main markets are profitable and soon we will get to a point at which, if we want to stop expanding, we won't need any more investors. We also have partners for the first time who are already economically strong and who could continue to invest in the future.
Will the injection of cash speed up the expansion of the business?
The objective is mainly to consolidate in southern Europe. We have just launched in four cities and in the following weeks we will open in three more: Gijón, Alacante and Palermo. We still haven't found what the smallest size a city can be for Glovo to work, for the moment they are all doing well. The investors' idea is to try to replicate the model of Spain in Italy and France, which are two large markets.
"When you are a startup, you bargain more easily"
Large service companies like Uber Eats and Cabify Express have moved into the sector. Do these competitors frighten you?
It makes the market more difficult. We have found our gap; we are the only platform in Europe that supplies the user with anything in the city, and I think that this is the key, that the offer be broad. It doesn't scare us that the competitors are large, being small is a competitive advantage because it means we can react quickly to these monsters. They are very powerful, but they move slowly. A clear example is our partnership with McDonald's, for which we competed against Uber Eats and Deliveroo. We got it because we were the quickest to come up with a model that McDonald's needed, it is specific for them on a technological and logistical level. When you are a startup, you bargain more easily.
You have also reached agreement with Durex and Promofarma. Is it a way of getting out of food delivery, where there is more competition?
Another of the aims of this round is to make Glovo even more mult-category. We want to start entering new verticals; we also want to become more professional where we are already. We do the restaurant side very well on a logistical and technological scale, and we want to replicate it in other categories. We are still some way from offering a service of excellence, but we will get there.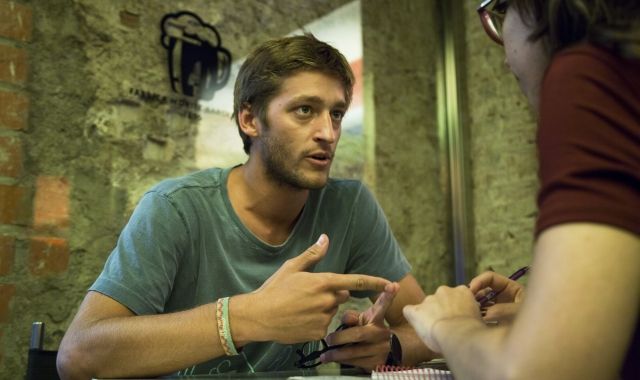 Will you in some ways be more like Amazon?
Yes and no, sometimes we say that Glovo is the antiAmazon. Amazon's vision is to build large warehouses very close to world's cities, to accumulate a great many products so as to send them to the end user in a short period. We work the other way round, our vision has always been to work with local shops and give them support, by using them as a warehouse. We have never considered selling products under the Glovo brand, rather we sell products from local retailers. Normally the online and offline clash. The more the former grows, the more the other loses out. In our case it is the other way round, the more we grow, the more business retailers do.
Glovo's growth has been exponential in the past year. What is the forecast with the entry of the new investors?
In 2016 we obtained 1.1 million net euros, which is the commissions from our partners and shops along with what the user pays for the service, and that means tenfold growth. The idea is that in 2017 we try to multiply that figure by at least 10 times, even though I think it will be more. We took the millionth order in July, when we were two years and two months old, but we expect to reach two million before Christmas.
"The day that things stabilise in a company, the entrepreneur stops being motivated"
You have always seen yourself as a serial entrepreneur. Do you see yourself setting up another company?
I don't know. The day things stabilise in a company, the entrepreneur stops being motivated; that is the day to look for a new opportunity or to close the company. Glovo is a project with a lot of opportunities, we want it to be the point of connection between the citizen and the city, for us to one day get to the point in which we are selling tickets for Camp Nou. In that sense, the day that Glovo becomes boring without any new challenges seems a long way off. It is true that the online world moves very quickly and it is hard to think I will always be here, but there are still plenty of possibilities.
And if the possibility of selling the business arises?
I don't think so. Obviously it is an option, but in no way are we creating Glovo to sell it. It is a triple market and we have to ensure that the three main actors, which are the users, the couriers and the shops, are happy and do not leave. That is how to focus things, how you build a company over the long term, not as a get rich quick scheme.