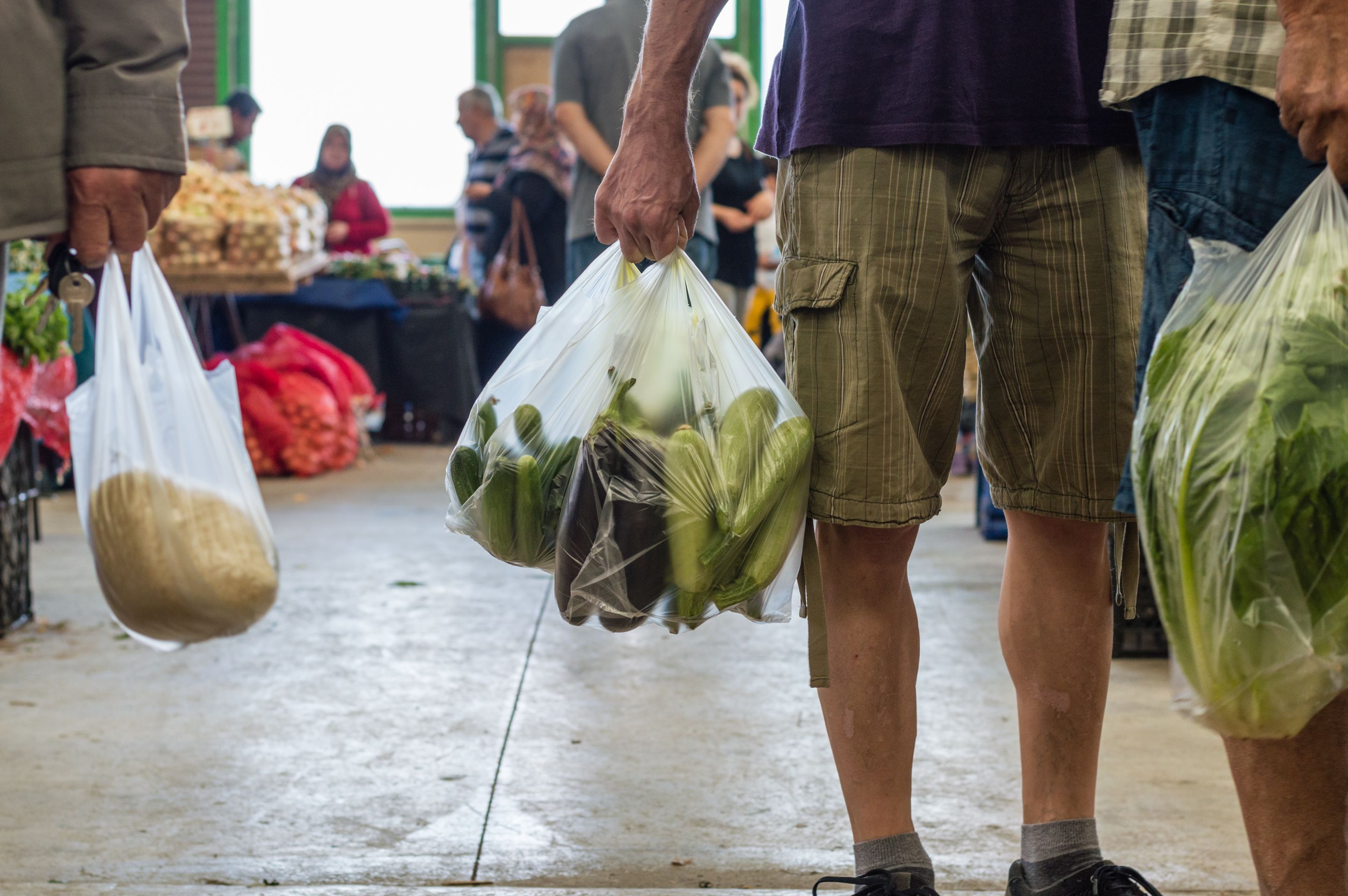 Plastic is with us 24 hours a day. It is found in food, in transport, in hygiene products, clothing... and its presence just keeps growing. Since the 1950s, its use has not stopped increasing in society and in industry, something that now leaves us with a major challenge: managing the waste and that environmental impact that its use generates. It is something the European Commission (EC) has begun to tackle with regulations for building the new economy of plastic.
Subscriu-te de franc a VIA Empresa i rebràs al teu correu les nostres millors històries, reportatges i entrevistes, a més d'altres avantatges exclusius per a subscriptors.
The basis of the new paradigm is "optimising plastic". This is the simple description provided by the analyst from the Institute for European Environmental Policy Susana Gionfra in an informative session about the new regulation in Barcelona, as part of European Sustainable Development Week. "The strategy is focused on reducing it, because destroying it is very difficult or even impossible. Right now, recycling means turning it into new, but lower quality, plastic that has an even greater impact. We have to redefine the system," she said.
But all of this is only the tip of the iceberg, because the problem affects both production of the material and it final use. That is why the president of Tarragona's Association of Chemical Businesses, Josep Francesc Font, pointed out that before making policy and acting on it, the context needs redefining: "We cannot deny the positive effects of plastic, what we have to do is learn to use it in a responsible and sustainable way. Not to restrict it, but rather to look for ways for companies, society and the authorities to work together."
What has the EC proposed?
On Monday, the EC launched a new strategy against single-use plastics. It aims to ban balloons, straws and plastic cutlery, among other single-use products, while also promoting the recycling of elements of such things as plastic bags, bottles or hygiene products.
Simon: "We need to ask ourselves if we need an economy that recycles 100% or one that reduces use"
At the same time, the new regulation obliges producers to take on part of the costs for cleaning plastic waste products from the environment and for funding awareness campaigns. Nevertheless, the new rules still need to be passed in the European Parliament.
More recycling or less use of plastic?
For the executive director of Zero Waste Europe, Joan Marc Simon, the European proposal hits the mark: "More than 90% of the continent's citizens call for action on plastic. This is the first step in changing the means of consumption and production." Yet, he thinks it is vital to make a difference between the policies against plastic pollution and those that favour the circular economy. "Many measures are about improving recycling, when what we really have to ask ourselves is whether we want an economy that recycles 100% or one that reduces its use," he said, stressing the need to take the latter path.
It is precisely for this reason that, in the spirit of setting an example, all of the water bottles and glasses provided for the speakers at the event were made of glass and not plastic, because there are alternative options. Simon regretted that a large part of the investment made so far has gone into researching new materials rather than educating people about a more sustainable use of plastic.
Yet, it is not always about education, it is also about availability. Thus, analyst Susana Gionfra cites the example of the food industry, in which plastic is omnipresent: "We can inform the buyer about alternatives, such as changing a conventional bottle for an aluminium one, but what do we do when we are in the supermarket? There we come across bags or trays that are not necessary... and not all of these shops let you buy the products without them."
Gionfra: "The solution is investing more in food preservation technology"
These cases could be avoided, but it is not clear what should be done about containers that are required by some products to ensure their quality and safety. "This argument is often used as an excuse to close down debate," she says, "the solution is to invest more in food preservation technology."
From top to bottom
The EC has laid the first stone, even though it will be down to local and state authorities to complete the road map. That is the opinion of the EC's Deputy Director-General for Mobility and Environment, Joanna Drake, who has pointed out that on May 2 a proposal was put forward for raising European budgets based on a tax on countries that generate the most plastic waste. It would take the form of a kind of 80-cent fine for each kilo of plastic that the state in question does not recycle.
She has insisted that it is only a proposal and that it still needs to go through all the necessary red tape before it is approved and that, according to her forecast, if it is adopted, might not come into effect until after the European Parliament elections of 2019.
Drake: "We have to draw on influences across the board, from municipalities to states, because on the small level there are very interesting proposals"
She also stresses the fact that it is nothing more than a generic policy that member states can later modify for their particular situation. "There needs to be new business models that work in accordance with the community we want to create, which is defined by each of us. We have to draw on influences across the board, from municipalities to states, because on the small level there are very interesting proposals," she said.
Does attacking the wallet reduce competitiveness?
The possible tax is a good measure, in the eyes of the head of the Catalan Waste Agency, Josep Maria Tost. He says that almost 40% of people recycle, a figure that has not changed in the past few years. It is the 20 to 40 age range that is hardest to bring on board, which is why for him, along with educational policies, it is the right solution.
Font: "Any economic effect on an activity can break technological neutrality"
It is contrary to Font's opinion, whose responded to the proposal with a blunt, "any economic effect on an activity can break technological neutrality." Along the same lines as his previous defence of the importance to incentivise innovation, he said that any tax could work against technological progress and it is up to the authorities to guarantee this balance and not upset it.
His recommendation is to look into complementary branches, such as ecodesign. "When we look at plastic we see it as an homogenous thing, when it is really totally heterogenous. Containers are made of layers of different materials, which makes recycling difficult. We in the sector have to work to find materials that are totally recyclable," he said.
Commitment of industry
Europe has made a commitment to raise recycling rates to 60% by 2030 and 100% by 2040. They are figures that Font, as a representative of 30 chemical and energy companies in Tarragona, says provide industry with the challenge of developing a good mechanical and a good chemical recycling system. "One is about making less noxious plastics, the other is about developing a system that allows us to turn them into new composts or energy resources," he said.
Font: "Taxing hydrocarbons would cause the European economy to lose competitiveness compared with the rest of the world"
Today, only 10% of materials come from other recycled materials, while 90% come from hydrocarbons. This is why Simon, of Zero Waste, has also proposed taxing the latter, an idea that Font rejects because "it would cause the European economy to lose competitiveness compared with the rest of the world."
The debate is open. No measure will be able to keep all parties happy, but there is consensus among the different players on the need for change. The European Commission has taken the first step, but the rest of the road from here to 2050 is still to be defined.