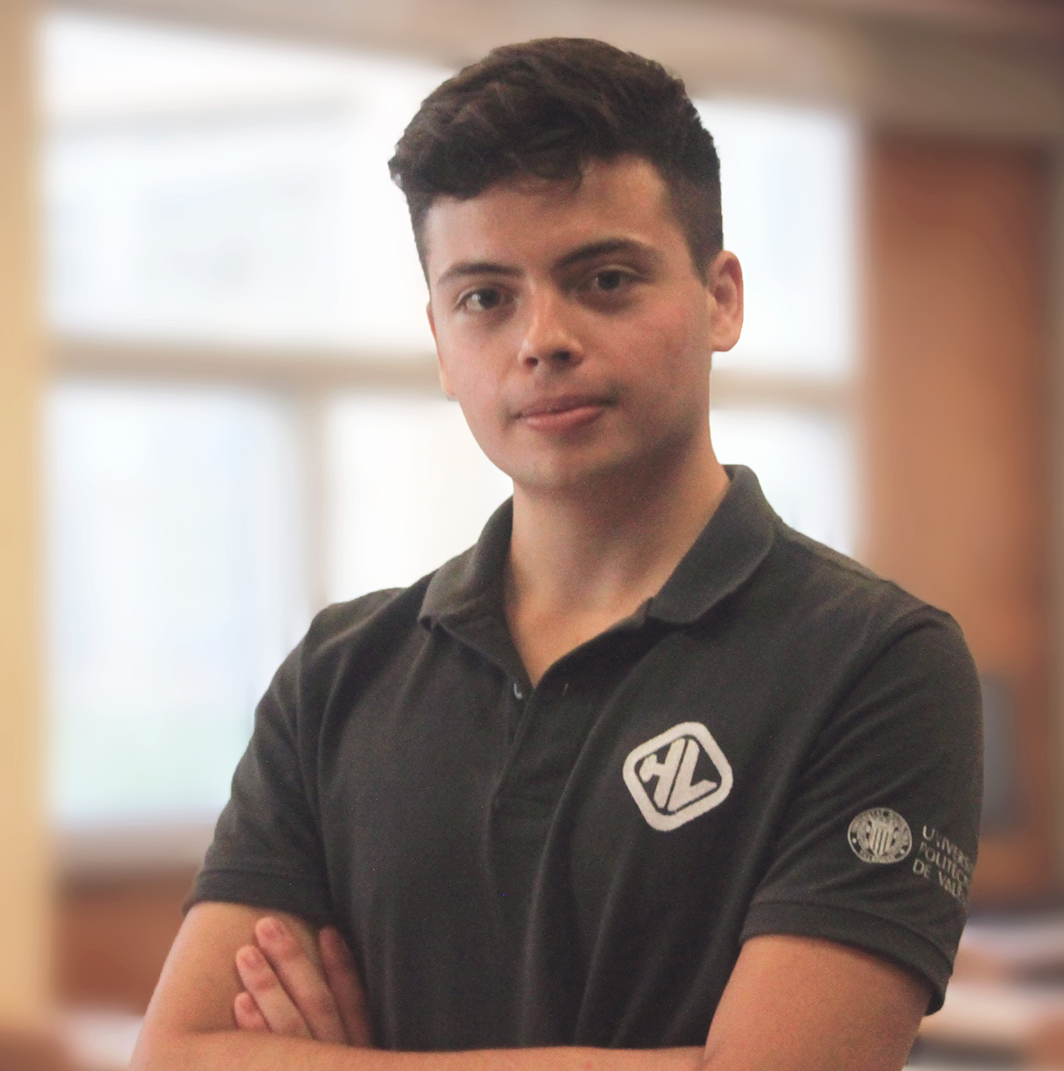 The team of engineers at Hyperloop UPV led by Javier Arroyo (Valencia, 1995) has been working since July 3 in California (USA), preparing to take part in the third edition of the Hyperloop Pod Competition, a technology and speed contest at the highest level in which universities from all over the world compete. They are presenting Valentia, a prototype that looks for "the spectacular nature that Elon Musk gives his projects and events, we want it to reflect that," says this chemical engineer who is still only 23.
Subscriu-te de franc a VIA Empresa i rebràs al teu correu les nostres millors històries, reportatges i entrevistes, a més d'altres avantatges exclusius per a subscriptors.
Created by Elon Musk's company, SpaceX, the aim of the contest is for universities to come up with ideas for the best transport Pod. For the third year in a row, the competition -which takes place on July 22- will include the team of 35 young people from the Polytechnic University of Valencia (UPV), the only university from Spain taking part.
Let's start at the beginning. Hyperloop UPV is a university project, but could we classify it as a startup project?
It did not start that way, but comes from an idea that has existed since the 18th century, in which numbers can show that technology works. It was not until Elon Musk, the competition's godfather, one day left home to go to work (which is some 15 kilometres away) in Los Angeles and was delayed by traffic for an hour and a half. This led him to think: "Why can't I revolutionise the world of transport as I have done other areas?" Musk developed the Hyperloop Alfa document and laid the foundations for what the Hyperloop would be like in the real world and decided to begin this competition. He opened it up to the world's universities and their R&D departments. In universities you don't need to keep paying people, because universities are capable of doing it all themselves. He began the contest three years ago, asking that we improve on his initial idea and so we decided to take part.
It was the project that motivated you.
Exactly. And because we follow this man, who does new things every day, we like what he does and what he wants to do, and when we saw that we could take some part in what he does, well even better. So, what we are trying to do is improve a little on what he proposed.
"In universities you don't need to keep paying people, because universities are capable of doing it all themselves"
It is something that has also brought you prizes.
Yes, in 2016 we won the prize for best conceptual design and for the best propulsion system, and that allowed us to come back to Spain and for people to take an interest and ask about Hyperloop UPV... That is also when Elon Musk saw the potential of his project, and when we got back, he decided to build a track the following year and that encouraged us to build Hyperloop prototypes. And so we decided to put ourselves forward.
You are competing against other countries... How do you feel about it?
More than 600 universities entered projects but only 20 get to the final and we have got there as the only team from Spain. Our colleagues and neighbours are from Japan, Canada,... There are very strong teams, including from Europe and the US. Last summer we finished in the top 10, which we are very happy and proud of.
Who is funding the project? Because you are not employees, you are students.
It is all down to us... No one tells us what to do. We have to convince companies to give us what they have and to let us develop the technology with their products. We have no money, we depend on the University: we are a team of students and have not set up any company, so we have to go to existing firms and talk to them. When we reach an agreement and a company says it wants to participate, to be a part of our events, and so on, then a relationship begins.
So it works on patronage? The investment made is in technology and resources.
Totally. Let's say they can give us the resources or, as has happened sometimes, there might be a lot of companies who want to take part but are perhaps from other sectors and so prefer to give us money through the University, where we have an account.
"We have to convince companies to give us what they have and to let us develop the technology with their products"
What capital are using to compete?
It depends. As it is something that comes in each month, it varies, but creating a prototype, with resources and other expenses, can cost around 200,000 euros.
So, you are not making money, but rather a professional future?
Exactly. We do sometimes find sponsors who want to give us grants and when that happens, it funds part of the team and you gain professional experience and earn from what you are doing. But that does not happen often.
Does it work the same way for the the other university teams you compete against?
There is no set way. We do things very quickly, we need the sort of agility that the bureaucratic machinery of the University cannot match and so it slows us down in some aspects, because we have to design, build and test everything, and a year later try out new prototypes, and in each competition they want more speed, a new prototype, new technology... and all of that while we are studying for our degrees. It is difficult but the excitement and the momentum gives us an incredible boost.