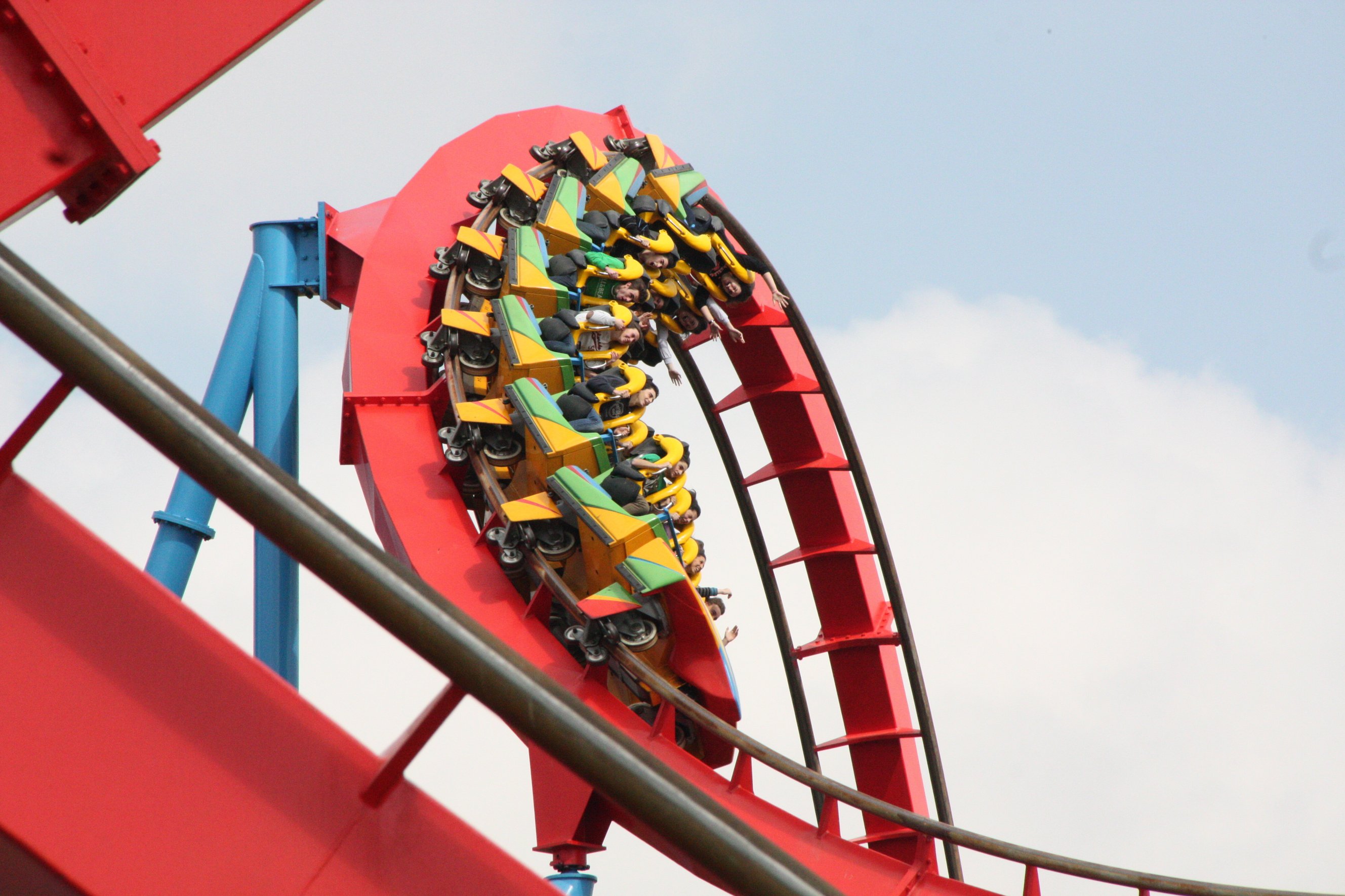 Have you ever ridden the Dragon Khan roller coaster? What did it feel like? Would you do it again? The enjoyable feelings you get from riding a roller coaster, eating an exquisite dish or perusing an extraordinary museum can be measured and they are invaluable for companies. Port Aventura is clear about this and for some time has been analysing visitors to find out about their experience to the theme park. Once again, it is thanks to technology, which has also shook up the tourist sector as analysed on Tuesday and Wednesday in the Fòrum TurísTIC by Eurecat in Barcelona.
Subscriu-te de franc a VIA Empresa i rebràs al teu correu les nostres millors històries, reportatges i entrevistes, a més d'altres avantatges exclusius per a subscriptors.
Knowing whether the Dragon Khan has been a success or not depends on analysing the client's emotional activation, a project that is based on data analysis and detects what the visitor feels when getting on a roller coaster, says Gema Nevot, who runs the area of strategic analysis at Port Aventura. "We use three tools: a biosensor, a GPS and a survey to analyse the data. This provides us with information on the positive or negative emotions of the client visiting us," she says. With this project, the Tarragona theme park has been mapped out according to the type of visitor and the attractions and shows they enjoy, showing there are three types of client: the relaxed, the joyful and the excited.
What's more, surveys are a fundamental tool for Port Aventura, and over 40,000 polls and data mailing events are carried out each year: "We like to know everything about our clients because we want to anticipate their needs," says Svetlana Sevcenko, the company's strategic analysis senior specialist. With the results they get, they know where the visitor is from, where they bought their entrance ticket, whether they just visited the park or also Ferrari Land, if they are staying in their hotels, whether they are staying on the Costa Daurada or not... everything.
Sevcenko: "We like to know everything about our clients so we can anticipate their needs"
And it goes further, as Nevot reveals, they are working on finding out whether purchasing in the park's shops produces moments of high or low emotional activation in the visitor, in other words, whether they are more or less motivated when they look at buying souvenirs. "We think that it will help us to increase the business profitability and we hope that it will also have influence on customer service," says the head of the project.
Quantifying laughter
Measuring the experience, beyond the laughs that can be heard on the Tutuki Splash, also concerns hoteliers and distributors in the sector, as shown in the Reptes debate on hotel distribution, marketing and direct sales, another talk at the Fòrum TurísTIC. Jorge Aguilar, director of large accounts for the Expedia Group, has a clear idea: "Technology can help us to provide a better experience to our clients by understanding what patterns awaken the most interest. I think that we now have an overdose of information and it is important for us to understand what is relevant and what isn't," points out the head of this OTA (online travel agency).
Knowing what the client wants is a factor that startups like ByHours, which also took part in the forum, already work on. Davide Bregoli, the firm's mobile marketing manager explains how the clients want to know what the hotel room is like before they book it and they must be provided with this information. "It fascinates me that we have the information on what the client feels on entering, but that there are a lot of hoteliers who have still not understood this fact," points out Roberto Sánchez, country manager of Spain&LATAM in Yieldplanet, a computer engineering firm for the development of smart management tools for online hotel distribution.
Along the same lines, Aguilar admits that there are reservations, but that "I think that today no one questions TripAdvisor, in fact we also get the feedback from the client when they get to the check-in but companies have to understand the value of knowing what the client is thinking or feeling during their stay. We need to know it so as to know what we want to achieve," he points out.
Aguilar: "Companies have to understand the value of knowing what the client is thinking"
From the hoteliers' side is Daniel Badenas, who manages large accounts in Mirai, a firm devoted to boosting online sales for hotels to reduce their dependency on OTAs, and who has 20 years experience working with Hilton, Melià and IHG. "The hotel has no capacity for technological development the way platforms do, but they cannot control their own inventory, their rooms. This is what must be recognised because without them the data platforms cannot manage anything," he says as if it were a threat.
And the fact is that even though "the meta search engines get 45% of tourist traffic," according to Jaime López-Chicheri, creator of Erevenue Masters, tourists sleep in hotels, guest houses, so establishments have to offer an attractive experience, like experiencing the thrills of the Dragon Khan. The business depends on making this roller coaster a unique experience.